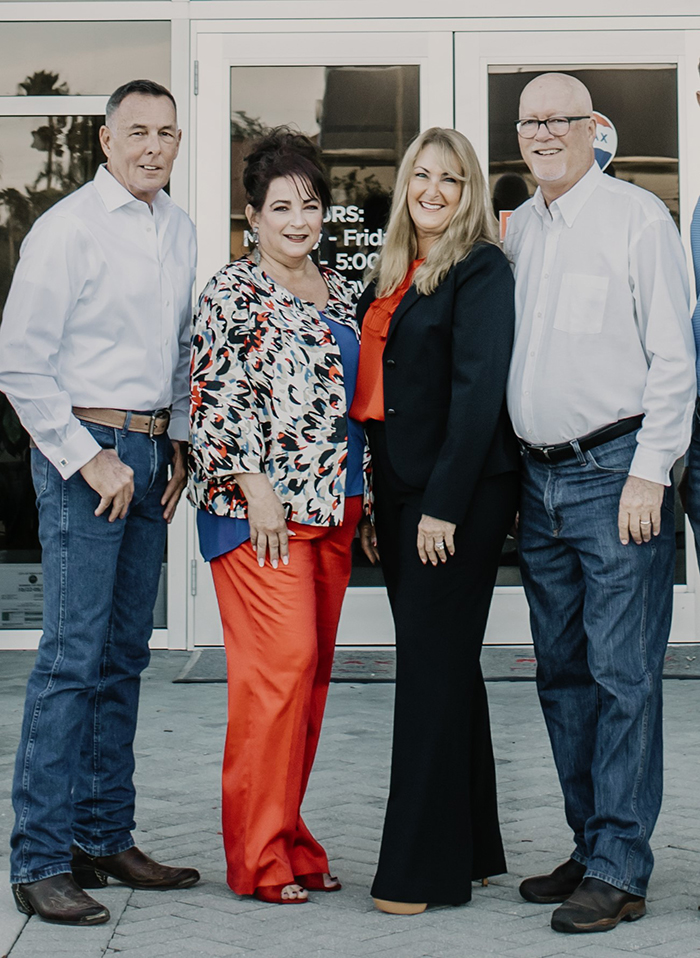 The Bevis Group comprises three dedicated professional realtors-Lyn Bevis, Bobbi Bevis, and Kurt Mehl, a full-time executive assistant-Jackie Blackburn, and a skilled marketing assistant-Heidi Polito. Together, we've completed over $761 million in lifetime sales and are in the Top 1% of the MLS Board. With more than 50 years of combined experience among our team members, we're confident we have what it takes to exceed client expectations by putting them first, prioritizing their needs, and focusing heavily on fostering positive professional relationships with them throughout the buying and selling process.
Lyn Bevis, co-owner of RE/MAX Harbor Realty and leader of The Bevis Group, has worked in real estate since 1979, earning countless awards and a reputation for putting the needs of his clients first over the last several decades. His wife and real estate partner, Bobbi, a fourth-generation Floridian, has also earned her fair share of notable awards, with a genuine passion and love for the Charlotte County region. The husband and wife duo are joined by Kurt Mehl, who not only serves his Punta Gorda community as a dedicated real estate agent, but also serves as a Detective with the Charlotte County's Sheriff Office.
The Bevis Group is committed to Charlotte County and takes pride in serving new and existing members of their community. The team uses their combined knowledge as long-time and year-round residents of Charlotte County to their advantage when working with clients. They love and understand the area they serve which helps their clients get the most out of every real estate transaction. The Bevis Group aims to eliminate frustration, help their clients find their dream properties, and make real estate selling, investing, and buying a seamless, stress-free experience for all involved.